Intuitive CRM for Growing Businesses
A Customer Relationship Management software that is a great fit for almost any business.  It provides a better and improved client/customer relationship.
It supports improved cross-functionality and thereby increases team collaboration. SKYLE offers strong efficiency in serving clients and more staff satisfaction. It reduces cost and manual effort.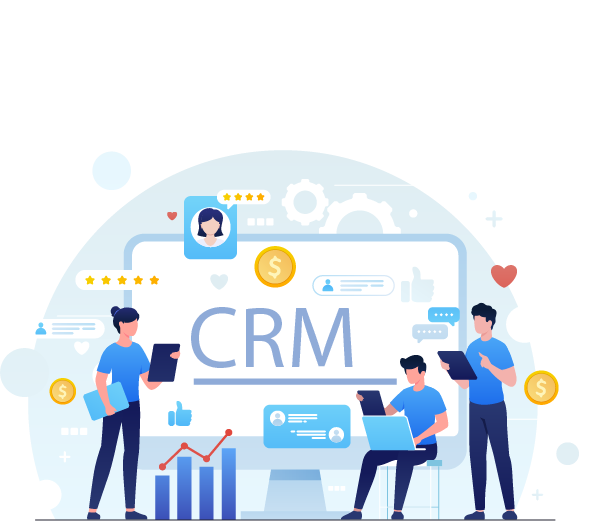 Revolutionize your business with scalable, customizable, and easy-to-use software.
CRM software helps you to build and maintain relationships with your customers. It allows you to manage customer data, track customer interactions, and respond to customer inquiries quickly and efficiently. Cloud-hosted easy-to-use SKYLE software streamlines your entire sales process with a colorful and visual interface. It helps to organize your business in such a manner that gives you a superb view of sales and thereby increases productivity.
SKYLE provides detailed reports and analysis of customer data which can be used to make informed decisions about your business. It automates manual processes, such as order tracking, customer service, marketing campaigns, and sales lead management, so you can focus on more important tasks. SKYLE enables you to respond quickly to customer inquiries and provide personalized customer service.
Manage Your Business, Drawing you closer to your customers.
SKYLE Features
Lead and Contact Management
Drip Campaigns
Sales Pipeline Tracking
Online invoicing and payments.
Automated Email Marketing
Reporting & Analytics
Customizable Dashboards
Document Management
Powerful messaging system.
Appointment Scheduling
Customer Support & Help Desk
Advanced Search & Segmentation
Staff Management
Target Management

Enhanced Security with GDPR complaint.
Activity tracking.
Data analysis and reports.
Multiple roles and access levels.
Cloud-hosted with very minimal downtime.
Supports unlimited users
Premium 24/7 support
iOS and Android mobile apps
Tailor-made solution for each business
Affordable pricing.
Third-party API integration.
Multiple language support.
Social Media Integration
Event & Task Management
Providing CRM strategy that works. Expect the best results
Main Modules
This module will allow the user to store and manage contact information of customers, partners, and suppliers.
This module will help users track and monitor leads, as well as set goals and monitor progress.
This module allows users to automate sales activities such as lead tracking, quote generation, sales forecasts, and more.
This module will help users track and manage opportunities in the sales pipeline.
This module will enable users to create and manage email campaigns, as well as track and analyze results.
This module will allow users to easily generate meaningful reports and gain insights from customer data.
This module will help users manage customer inquiries, complaints, and feedback.
This module will allow users to automate business processes, such as order processing and invoicing.
This module will enable users to integrate with other systems, as well as customize and extend the CRM software to meet their specific needs.
Create good looking estimates and proposals within minutes and send to your customers and keep track of it.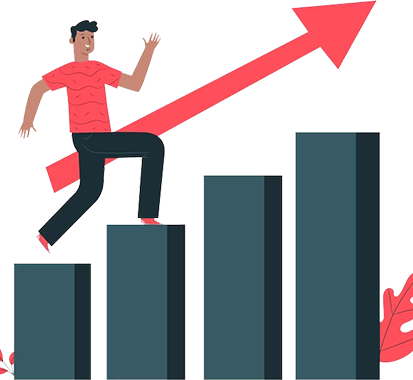 How can you benefit from us
With SKYLE CRM software, businesses can easily store, track and analyze customer data, which helps them build stronger relationships with their customers. By understanding customer needs and behavior, businesses can create more personalised marketing campaigns, target the right customers at the right time, and increase sales. By automating manual processes, businesses can save time and be more efficient.
By using SKYLE software, businesses can quickly find the right customer data and provide better customer support.  By using our analytics and reporting tools, businesses can gain insights into customer behavior, trends, and performance. This helps them make better decisions and improve their strategies.